THE HOME TEMPLE SYNOD OF BISHOPS
[ Home ] [ NEW BISHOPS ]
Independent Bishops of the Home Temple Synod, like our Priests and Priestesses, exercise various home ministries. Independent Priests of the Home Temple have been Ordained (or accepted by Letters Dimissory) by one of our Bishops, depending upon location, and maintain specific affiliation with that Bishop of the Home Temple Synod. The Home Temple Board of Directors meets in Annual Convention in late June or early July, either in person or by telecommunication. Here Priests are nominated and elected for elevation to the Episcopate (Office of Bishop), and the Home Temple Board of Directors conducts its annual meeting.
Here is a list of a few Bishops of the Home Temple Synod, with any web sites or e-mail links to them.
Others in the U.S. and abroad have chosen not to be listed for reasons of privacy and anonymity.
Link to Special Ministries of Some of our Recent Priesthood Ordinands and New Bishops
CANADIAN BISHOPS:
Bishop Mar Israel Thomas
Email LK@wisdomseminars.org for contact information

U.S. BISHOPS:
[CONTACT FOR SPANISH AND PORTUGEUSE SPEAKING MEMBERS]
Tau Ignatius Alexander VII: Pennsylvania
FOUNDER AND DIRECTOR OF THE NEW YORK, NEW JERSEY, AND PENNSYLVANIA AREA GROUPS OF THE HOME TEMPLE AND TEMPLE OF THE HOLY GRAIL (T:.H:.G:.)
FORMER DIRECTOR OF SPANISH- AND PORTUGEUSE-SPEAKING STUDIES IN MEXICO, CUBA, CENTRAL AMERICA, SOUTH AMERICA, AND EUROPE
Bishop +Sophia Helena: Pennsylvania
Bishop +Sophia Grace: New York
Activities of the Group
Studies for the Priesthood
Studies in Christian Spirituality
Self Improvement Classes
Alternative Medicines and the use of Prayer and Mind in Healing
Motivational and Self Motivational Studies
Universal Spirituality and the Oral Traditions
Email LK@wisdomseminars.org for contact information
Bishop Christine Payne-Towler: Cathlamet, Washington
THE GNOSTIC CHURCH OF ST. MARY MAGDALENE; Board Member Home Temple
http://magdalene.wise1.com/
EMAIL CONTACT:
christine@tarotuniversity.com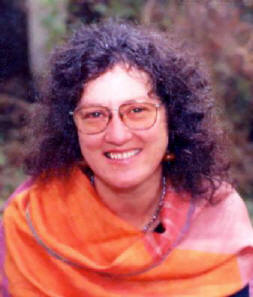 Respected Tarot scholar and author Christine hams it up at the Second World Tarot Congress Banquet in Chicago. Who says Bishops aren't fun?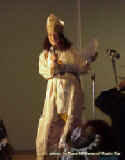 Below: Christine's TAROT MAGIC CD-ROM that drives the largest Tarot web site in the world and her highly acclaimed history of esoteric Tarot entitled The Underground Stream: Esoteric Tarot Revealed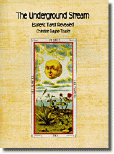 Visit http://www.tarot.com
Bishops Timothy and Deborah: Camas, Washington
TEMPLE OF THE HOLY GRAIL; INTERFAITH INSTITUTE AND SEMINARY; ORDER OF THE GRAIL
http://interfaithinstitute.cqhost.net/index.html
timothystorlie@comcast.net
Rev. Timothy, MS, MSW is Spiritual Director of the St. Joseph of Arimathea Institute and Seminary and serves as a Bishop in the Old Catholic Orthodox Church and Ecclesia Gnostica Catholica Apostolica Latina. He is also an ordained Interfaith Minister and functions as an Officer of the Grand Lodge of the USA of the Martinist Order of the Knights of Christ, as a Lodge Master of the Order of the Temple of the Holy City, as Knight Commander of the Sanctus Sophia Chapter Order of the Grail, and as Hierophant of the Templum de Octo Rosae Mysticus.
Rev. Storlie is a Mason 32°, a Martinist and Free Initiator in the AMO, OMCC, OM&S, and Sufi Martinist Order traditions, a Knight of the Healing and Teaching Order of St. Michael and St. Raphael, Knight of the Rosicrucian and Military Order of the Grail, and Knight of the Order des Chevaliers du Saint-Graal. He is a member of the White Robed Monks of St. Benedict, International Federation of Independent Apostolic Bishops, Home Temple Synod, Theosophical Order of Service, the World Peace Society, the Pious Union of St. Joseph, and the Distant Healing Network.
With an MS in education, an MSW degree in social work, and an honorary doctorate in sacred theology, Timothy serves professionally as a Washington State Licensed Mental Health Counselor and as a Home Health and Hospice Medical Social Worker.
Rev. Storlie co-authored a book with Dr. Lewis Keizer entitled Initiation Into the Grail Mysteries.
Bishop Daniel: San Jose, California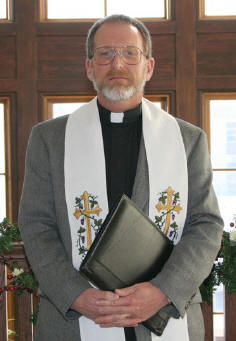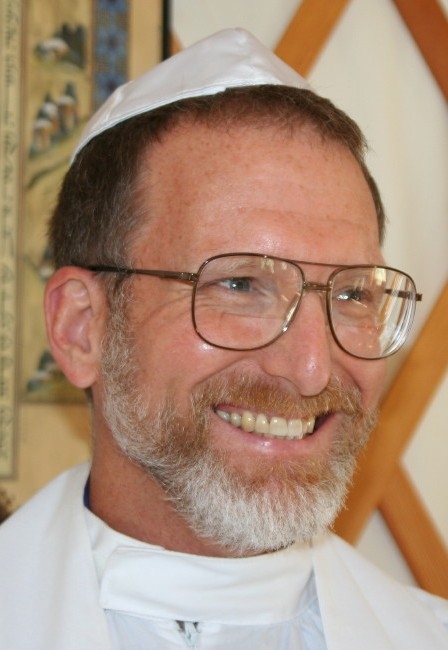 Email Contact:
daniel.doornbos@icloud.com
TELEPHONE CONTACT:
408-802-7480
Activities, Affiliations, and Ministry:
Jail Ministry:
Volunteer chaplain, Correctional Institutions Chaplaincy, Santa Clara County, CA since 2005
Since 2018, providing Bible study and one-on-one visits with inmates in the mental health unit.
Freemasonic Affiliations:
Past Master of two Free and Accepted Masonic Lodges
33rd Degree, Ancient and Accepted Scottish Rite
Knight York Cross of Honor, York Rite of California
VIII Grade, Societas Rosicruciana in Civitatibus Foederatis
Academic Education and Degrees:
M.B.A. Financial Planning, Golden Gate University
Master of Divinity (M.Div.) Home Temple of Sacred Studies
Profession:
Retired Technical Communicator
Joined the Church of Jesus Christ of Latter-day Saints (Mormon Church) in 1976. Served a mission in Venezuela 1980-82. Married in Logan Temple, 1984. Dropped membership in 1999 to pursue an independent spiritual path.
Bishop Edward: Seattle, Washington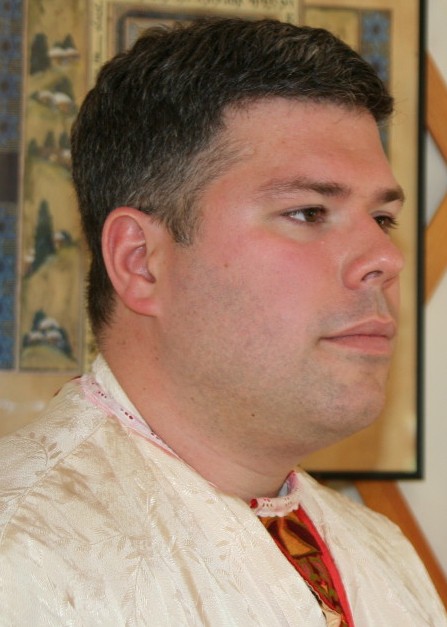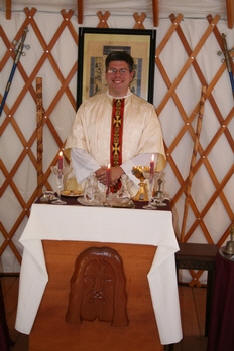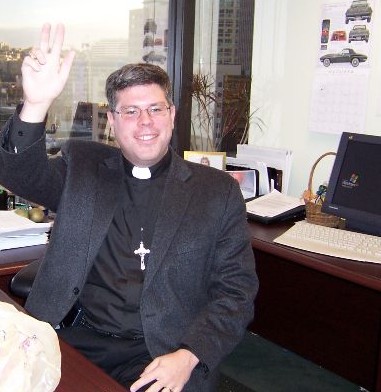 Rt. Rev. Edward
Independent Bishop of the Home Temple
Contact Phone 425-273-4469
Rt. Rev. Ed holds a B.B.A. from the University of Notre Dame in Finance and an M.B.A. in Operations Management from Syracuse University, and is a C.P.A. Additionally, he holds a B.D. Degree from the Home Temple School of Sacred Studies and is a Candidate for the Master of Divinity (M.Div.). He was ordained as a Priest and later Consecrated a Bishop by Presiding Bishop Lewis Keizer. Ed has had training in various Christian, Taoist, Grail, Masonic and Theosophical traditions, and currently serves as the Director of the Chuchusulay Retreat Center. He serves on the Board of Directors several corporate, governmental and community organizations.


Bishop Marita: Monticello, New Mexico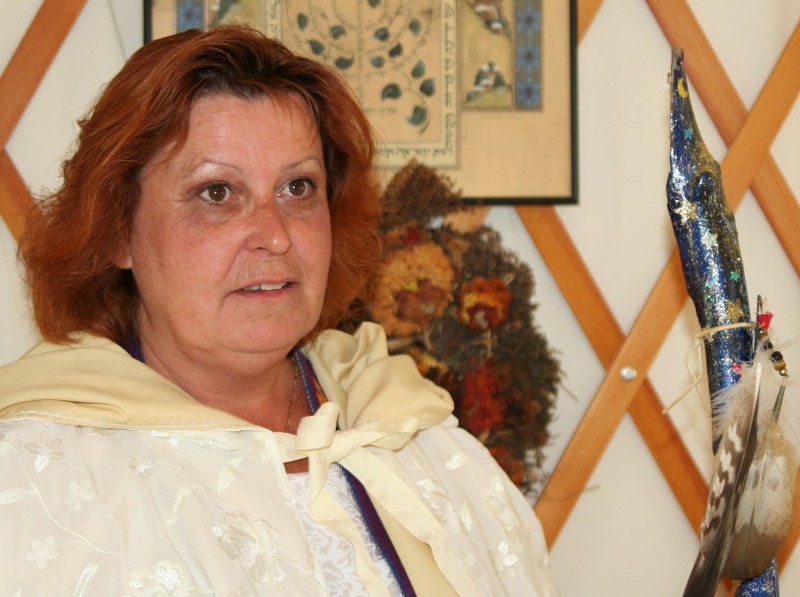 EMAIL CONTACT:
klegos@sbcglobal.net
WEB SITE:
http://childrenofthesun.net
ACADEMIC EDUCATION AND DEGREES:
Frankfurt American High School Diploma
Bachelor of Divinity (B.D.), Home Temple School of Sacred Studies
Master of Divinity (M.Div.), Home Temple School of Sacred Studies
VOCATION:
Hospice Chaplain, Sierra Home Health and Hospice
My Anglo name is Marita. My native name is Little wind with a series of verbs and nouns after it. I have had many last names, each consisting of a life unto itself. I am a "Half-Bread" (Half White – Half Fry). My heritage is of Norwegian (Mother) and Dakota (Father) descent. (The relationship worked as long as it lasted.) I was born and raised in the Black Forest of Germany. My soul's purpose belongs to the Apache Nation. So much so, I married two of them,
but not at the same time.
My very first Medicine Feather came from the Owl People through a crusty, tough Apache man. That feather flew me right to where I needed to go, when I needed to, despite my own opinions on the matter. For the last ten years I have been on a journey with Hospice. Hospice provides an alternative to continuous curing that ultimately has no guarantee. Its main premise is on palliative care versus potential curative care. I work with a team of folks who are dedicated to this modality. We provide care for the dying in the home, residential care facilities or assisted living facilities and try to insure that the human being is comfortable, physically, emotionally and spiritually on their last walk. I am so fortunate to serve humanity in this way. The interactions are real, honest and deep and have been instrumental in my individual growth. I give thanks every day that I am able to do this work. In so many cultures death is feared, ignored, and definitely not a subject to be explored. Folks who were in the dying process were abandoned in sterile, hospital environments and suffered. They suffered with too much medicine, not enough medicine, wrong medicine and/or isolation from friends and family, etc. More and more folks are discovering the benefits that Hospice provides and the bridge resulting in the fact that various "Death Walkers" are not as feared as they once were.
The Home Temple and Wisdom Seminar sacred studies have been instrumental in bringing comfort, peace, hope and understanding to those who are at death's door. I would like to express my heartfelt gratitude to Bishops Lewis and Willa Keizer for their broadening of my spiritual horizons.
Bishop Luis Eduardo: Dallas, Texas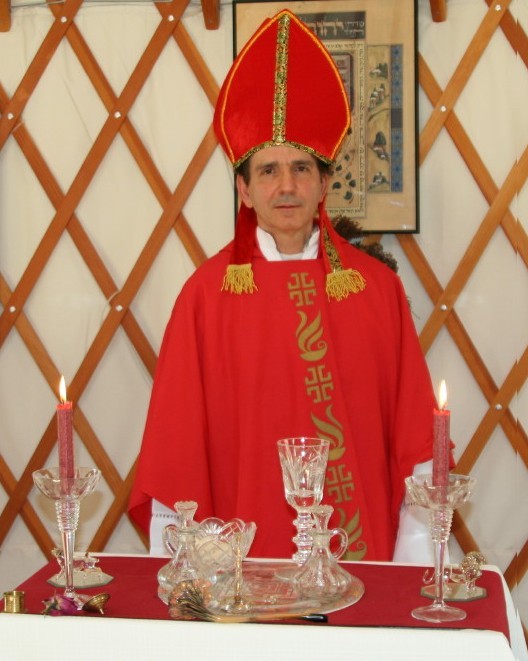 EMAIL CONTACT: luis_ed_londono@yahoo.com
Activities, Affiliations, and Ministry:
Former Franciscan Seminarian
Temple of the Holy Grail
Esoteric studies
Reading of the Latin classics
Celebration of the Tridentine Mass in Latin
Study of Buddhism
ACADEMIC EDUCATION AND DEGREES:
Bachelor of Divinity (B.D.), Home Temple School of Sacred Studies
Master of Divinity (M.Div.), Home Temple School of Sacred Studies
Bishop Isis Anya Mare Sophia Kumara: Ashland, Oregon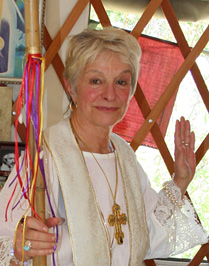 EMAIL CONTACT: anyakumara@charter.net
Bishop Ellie (L.E.), Walnut Creek, California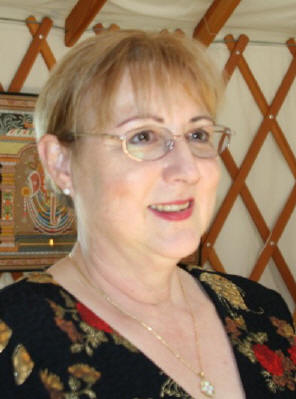 Bishop Keith, Vacaville, CA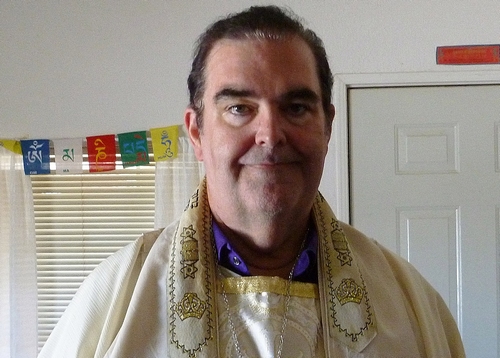 Bishops Willa Keizer: Mt. Shasta City, California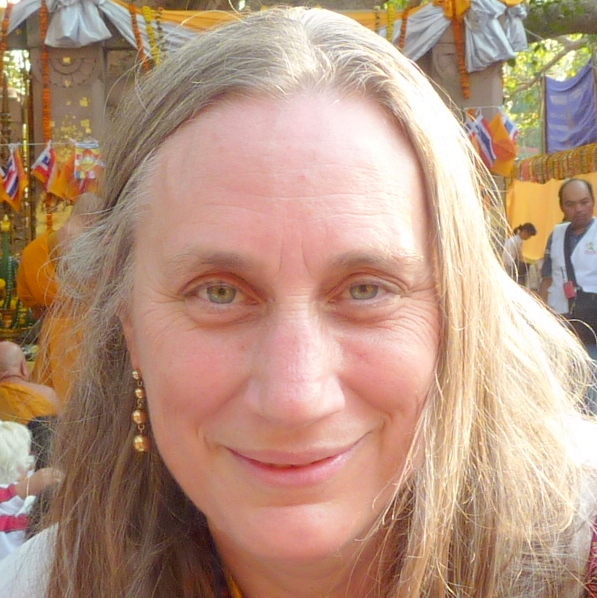 AUSTRALIA:
BISHOP FRANCOIS BOTHMA, NEW SOUTH WALES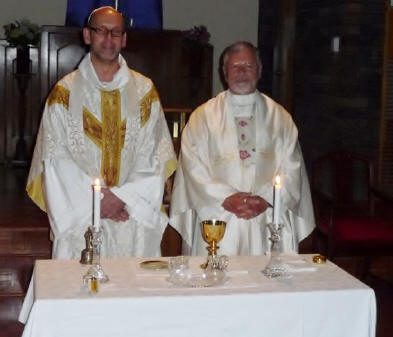 Email LK@wisdomseminars.org for contact information
EAST ASIA: Thailand
Bishop Ken: Chang Mai, Thailand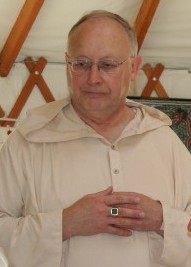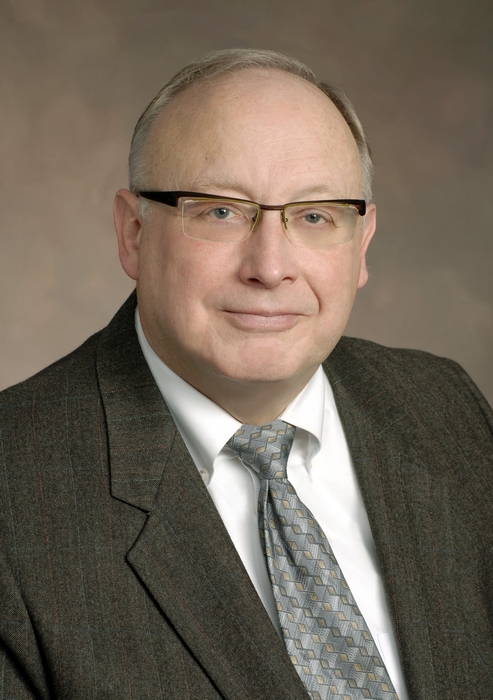 Vice-President, The Home Temple Board of Directors
EMAIL CONTACT: keach@comcast.net

<![if !vml]>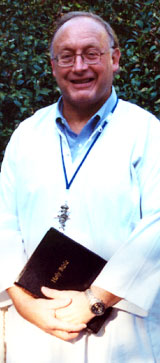 <![endif]>
Rt. Rev. Ken holds a BBA from the University of Wisconsin Madison in International Business. He joined Continental Illinois National Bank as a Manager in their International Banking in Asia, Africa, and the Middle East & Japan. Subsequently he worked for the Hong Kong & Shanghai Bank and Barclay's Bank- doing their large corporate lending.
Ken was a member of the Graduate Business Faculties of both Seattle University & the University of Puget Sound. He serves on the Board of Directors of Great Western University in San Francisco.
He also has served on the Advisory Board of the Export-Import Bank of the United States in Washington D.C.
He was ordained as Priest & Bishop by Bishop Dr. Lewis Keizer. Ken also serves with Bishop Keizer as Vice President of the Home Temple.
Ken is a former President of the Seattle Christian Community of the Holy Order of Mans and is now a Master Teacher of The Gnostic Order of Christ.
Ken has had wide training in various esoteric Sufi, Buddhist, Christian, Theosophical & Anthroposophical traditions. He holds various Martinist, Masonic and French Co-Masonic Degrees.
THE UNITED KINGDOM
Bishop Vernon: Dukinfield, England
---

UNITARIAN MINISTER 1981-1917, RETIRED
Consecrated October, 2017
EMAIL: drvernon@hotmail.co.uk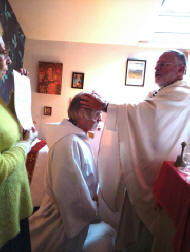 Certificate in Education (CertEd) Univ. Leeds 1976
Certificate in Theology (CertTheol) Univ. Manchester 1984
Bachelor in Theology (BTh) Geneva Theol. College (US) 1986
Bachelor of Divinity (BD) University of London 1990
Master of Arts (Pastoral Studies) University of Birmingham 1992
Master of Philosophy (MPhil) Open University 2001
Doctor of Ministry (DMin) University of Derby 2004
Diploma of the British Esperanto Association (DBEA), 1982
Diploma of the English Speaking Board (DipESB), 1985
College Certificate, Unitarian College, Manchester, 1985
Diploma in Holistic Healing (SAC DipHH), Stonebridge Associated Colleges, 2004
Diploma & Associate Member (MASC), Associated Stress Consultants 2006
Diploma, Professional Stress Management (DipProfSM),
College of Integrated Therapies 2008
Usui Reiki Master, World Reiki Ministry 2006
Celtic Reiki Master/Teacher, Celtic Reiki Federation 2005
Certificate in the King Technique of Healing, College of Spiritual Sciences, 2004
Diploma in Healing Meditation (BSYA H.Md) 2009
CENTRAL AND SOUTH AMERICAN BISHOPS
COLUMBIA, Barranquilla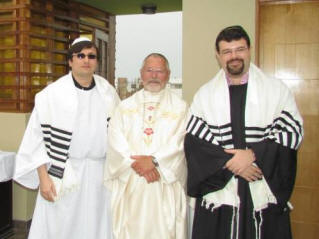 Bishop Roberto (Spanish and English)--on left
EMAIL rcertainruiz@gmail.com
Bishop Milton (Spanish and English)--on right
EMAIL miltonarrieta@gmail.com
PERU, Lima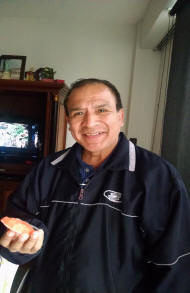 Bishop Luis (Spanish only)
EMAIL asalvoperu@hotmail.com
IN MEMORIAM:
CALIFORNIA
Bishop Barbara Marx Hubbard, 1929-2019
I consecrated the Prophetess of Evolutionary Mysticism as an Independent Bishop in 1986 in a private ceremony in the Sanctuary of Bishop Rosamonde Miller's Ecclesia Gnostica Mysteriorum, Palo Alto. We collaborated on the December 31 Global Peace Meditation and I organized a national convention on the positive future of education for her youth groups at U.C.S.C. We remained in contact from time to time over the next three decades, and her work for the New Humanity became an international movement. She transitioned peacefully in her 90th year surrounded by friends and colleagues.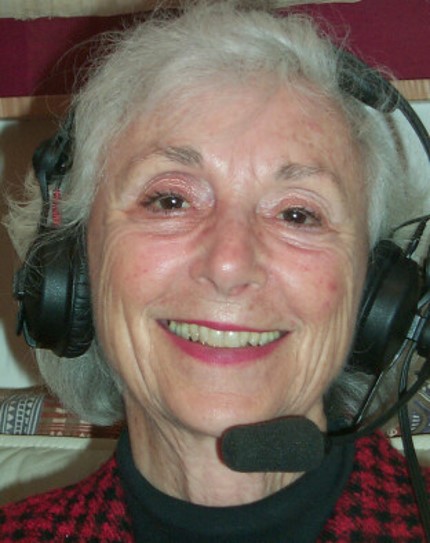 GREAT BRITAIN:
Bishop George Boyer, London
Bishop George Boyer passed away peacefully in hospital after the Palm Sunday weekend, 2008
Successor to Bishop Richard, the Duc de Palatine
Abbott, The Teaching and Healing Order of St. Michael and St. Rafael (OMR)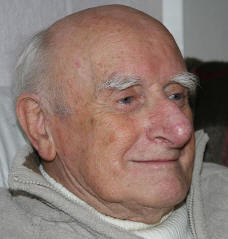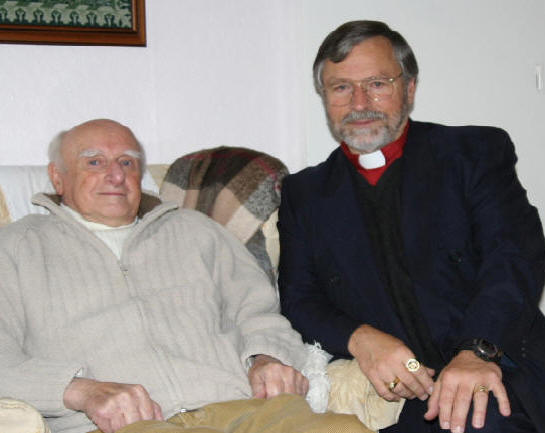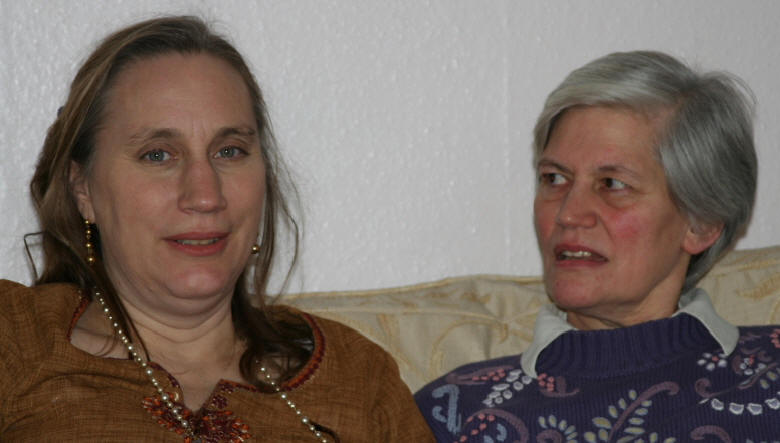 Presiding Bishops Lewis and Willa Keizer visiting Bishops George and Leila at their home in London, December, 2007
Bishop Leila Boyer, London, Successor of Bishop George Boyer 2008-2015
Bishop Leila passed away February 19, 2015 in hospital.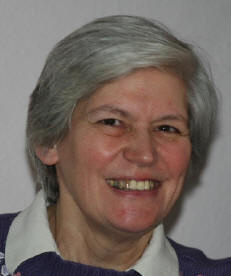 Email LK@wisdomseminars.org for contact information
Bishop Eugene Whitworth: San Francisco California
GREAT WESTERN BROTHERHOOD; CHURCH OF THE JADE SUN; Board Member Home Temple
Bishop Eugene E. Whitworth died peacefully at the Veteran's Hospital in San Francisco, California, after a long struggle with lung cancer. His life partner, Bishop Ruth Whitworth, headed the Great Western Brotherhood and School of Sacred Studies until her death in 2012.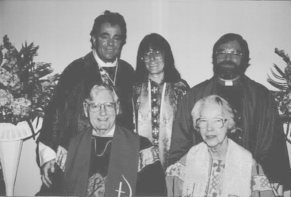 Consecration by Bishop Lewis Keizer with Co-Consecrators Warren Smith, and Tess Popper in the Temple of the Jade Sun on Fall Equinox, September 23, 1993.

Bishop Elias Ibrahim, Sydney, Australia

Bishop Elias passed away on Saturday, December 4, 2010, after two years of hospitalization and institutional care for a massive stroke and complications of diabetes, after which he was unable to communicate verbally or by computer. He was a Sufi and a Martinist. Bishop Tofah Eileen, also a Sufi as well as Tibetan Buddhist, visited Elias in Australia a year before she died.
Click HERE for Eulogy sent by Dr. Keizer to Australia for Bishop Ibrahim's memorial service.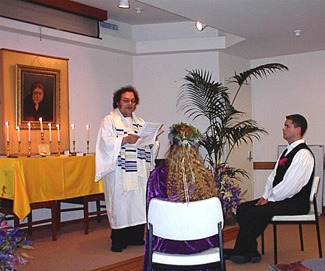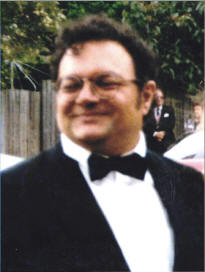 Bishop Tofah Eileen: Santa Cruz, California
Tofah died after a struggle with brain tumors in the summer of 2009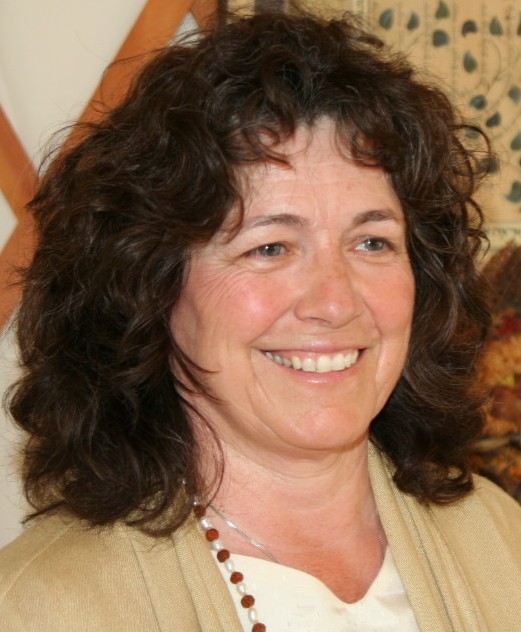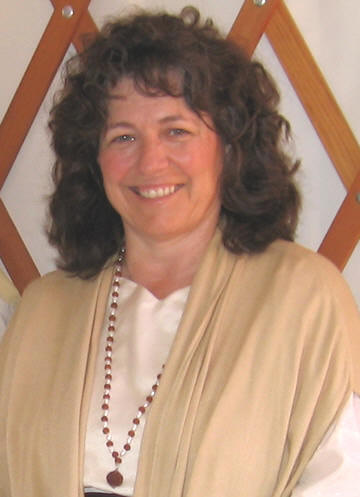 Past Board Member, The Home Temple Board of Directors
Tofah Eileen Yragui was an ordained interfaith minister, serving both as an independent Bishop in the Synod of Home Temple Bishops and as a Sheikha in the Sufi Movement and in the Sufi Ruhaniat International. She facilitate a variety of spiritually oriented activities including the Dances of Universal Peace which are mantras and sacred phrases from the worlds religious traditions focused on promoting peace in the individual and awakening in the world.

Tofah led a twice-monthly Zikr, a group on womens spirituality, and a regular healing service. She worked as an MFT Psychotherapist at The Garden Center for Complementary Healing, offering Somatic and Transpersonal Healing as well as EMDR for the healing of trauma (see www.tofaheileen.com ).
With her husband Jay, she co-founded The Garden, which is a multidimensional facility offering the community space for interfaith
Celebration, Learning and Healing, as well as a Khankah to the Sufi Community.
PH. (831) 475-0428 EMAIL
ACADEMIC EDUCATION AND DEGREES:
Graduated from Oregon College of Education and Received an Oregon Teaching Certificate in September of 1974.
August 1992 received a Masters in Clinical Psychology From JFK University in Campbell, Ca.
License in Clinical Psychology in 1995 from the State of California.
Ordained as an Interfaith Sufi Minister in May 1997 by Rabia Ana Perez Chisti in San Francisco, Ca.
December 5, 2004 Ordained as a Priest in the One, Holy, Catholic, and Apostolic church by Willa Keizer Presiding Bishop of the Home Temple.
May 29, 2005 Dubbed Dame of the Order of St. Michael and St. Raphael by Knight commander OMR Dr. Lewis Keizer.
Ordained a Sufi Sheikha on August 26, 2006 in Santa Cruz, Ca. by Rabia Ana Perez Chisti.
June 3rd 2007 ordained to the Sacred Episcopate, as an independent Bishop of the Synod of Home Temple Bishops by Dr. Willa Keizer Presiding Bishop. Bachelor of Divinity (B.D.), Home Temple School of Sacred Studies
Master of Divinity (M.Div.), Home Temple School of Sacred Studies
[ Home ] [ DIRECTORS ] [ PROGRAM ] [ LECTURE TOUR ] [ HT ETHICS ] [ SACRED STUDIES ] [ YOUTUBE ] [ BISHOPS ] [ PRIESTS ] [ LINEAGES ] [ T:.H:.G:. ] [ SANCTUARY ] [ HOME TEMPLE ] [ PUBLICATION ] [ E-APPLICATION ]