SANCTUARY OF
THE GRAIL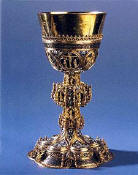 Kabbalistic Eucharist and Multimedia Lectures on
Topics from the Western Mystery Tradition
with Bishops Willa and Lewis Keizer
SERVICE SCHEDULE
KABBALISTIC COMMUNION SERVICE AS A TABLE SEDER
Based upon the Messianic Banquet Seder of Mar Yeshua and the Post-Ascension Todah Eucharist of the Original Disciples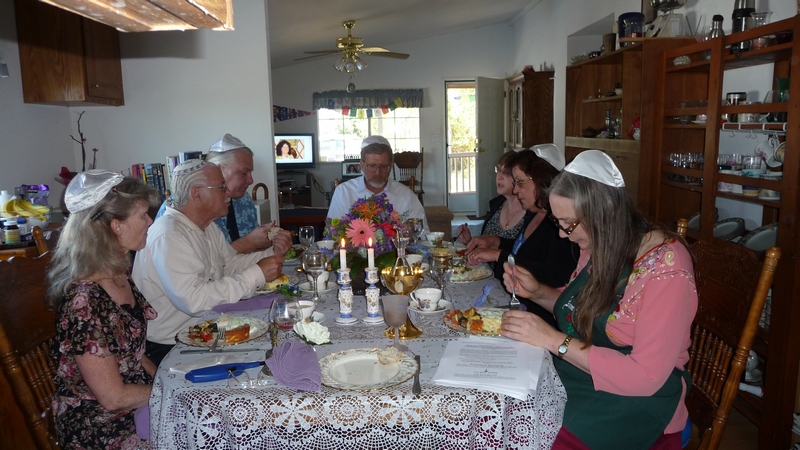 MESSIANIC BANQUET table seder Mass and potluck feast
Begins promptly at 11 A.M.
No donation required. (There is no collection plate!)
First Sunday of the month when Bishop Lewis Keizer is not traveling on tour.
Services are conducted at the HOME TEMPLE SANCTUARY in Aromas, California
Telephone for information and scheduled services or add your email address to our Sunday Service Announcement List by emailing your request
Ph. 831-726-3192
CLICK SCROLL TO EMAIL:

TABLE PREPARED FOR 15 COMMUNICANTS, EACH OF WHOM CONTRIBUTES FOOD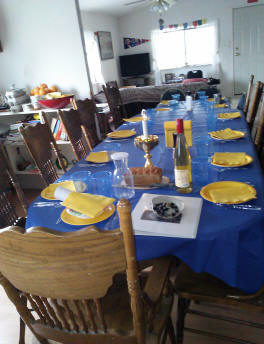 CONSECRATION OF THE ELEMENTS BEFORE ORDINATIONS OR OTHER RITUALS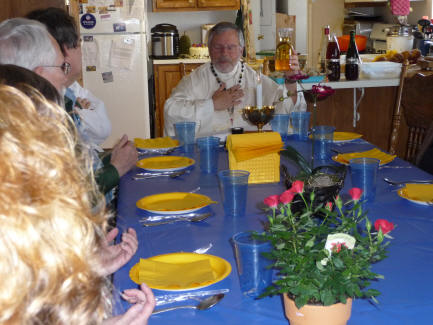 THE T:.H:.G:. SWORD USED TO DUB A KNIGHT OR DAME-KNIGHT DURING THE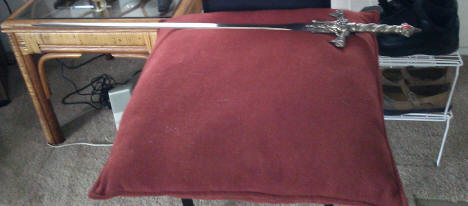 CONSECRATION OF BISHOP ELLIE AT MESSIANIC BANQUET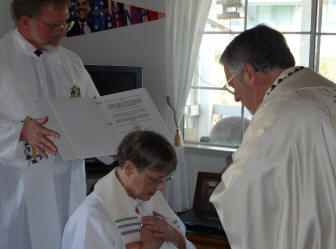 FORMAL CELEBRATION OF THE KABBALISTIC MASS IN THE YURT SANCTUARY
Liturgy of the New Humanity
Scheduled for specific Ordinations, Consecrations, Initiations, Dubbings, and other Rituals as necessary on Sundays at 11 A.M.
Announcements of these events are emailed to those who wish to be added to our Sunday Service list. To add your email address, click on the scroll below.
CLICK SCROLL TO EMAIL: