The Initiatic Teachings of Yeshua Embedded in the Aramaic Core of the Gospel of Thomas
HISTORY, COMPARISON, PHENOMENOLOGY OF RELIGIONS
Monographs
| | |
| --- | --- |
| | The Eighth Reveals the Ninth: A New Hermetic Initiation Disclosure Translation, edition, and interpretation of Tractate 6, Nag Hammadi Codex VI (Academy of Arts and Humanities Monograph Series #1, 1974)—Doctoral Dissertation. |
Courses Taught at U.C. Santa Cruz and Currently at U.C. Extension
| | |
| --- | --- |
| | Introduction to World Religions (Three quarters, undergraduate) |
| | The New Testament Greek Language and Literature (Three quarters, undergraduate; Koine Greek grammar and language studies as basis for study of New Testament Literature) |
| | Hellenistic Greek Language and Literature (Three quarters, undergraduate; intermediate Greek and classical Hellenistic texts relating to Christianity, Judaism, Gnosticism, and the mystery religions) |
| | The Coptic Gnostic Language and Literature (Three quarters, undergraduate; includes Coptic language studies using author's grammar book and glossaries) |
| | History, Comparison, and Phenomenology of Religions: Shamanism, Sainthood, and Mastery (Three quarters, undergraduate) |
| | New Testament Apocrypha (One quarter, undergraduate) |
| | The Western Mystery Tradition: Ancient, Medieval, and Modern (Three quarters, undergraduate; UCSC Extension) |
| | The Hermetic Sciences: Alchemy, Kabbalah, and Magic (UCSC Extension, Two Weekends) |
| | The Mystery Schools of Classical Antiquity (UCSC Extension Weekend) |
| | Mar Yeshua: The Unknown Jesus; also The Gnostic Jesus (UCSC Extension, Two Weekends) |
POPULAR WRITINGS AND PUBLICATIONS:
[See Under PUBLICATIONS in the SUPPLIES Web Pages for Available Works]
Writing the Five Gospels 2020
The Gospel of Yeshua 2020
Sparks of Gnosis (Spiritual Autobiography) 2015-2020
My Life with Boats (My Life as a Sailor) (2020)
The Pre-Christian Teachings of Yeshua 2015
The Pneumatikon: A Twenty-First Century Introduction to the Soul, Reincarnation, and Spiritual Realities, 2014
Incarnating the New Humanity: Practicing Yeshua's Lost Halakah of Spiritual Rebirth, 2011-2013
Abbaun: The Authentic Aramaic Meaning of the Lord's Prayer, 2012
The New Humanity: The Forgotten Kabbalistic Teachings of Yeshua and the Emergence of Global Spirituality, 2010
The Kabbalistic Words of Jesus in the Gospel of Thomas, 2009
Yeshua, The Unknown Jesus, Biography of the Master Jesus (Historical Fiction), 2008
Astral Man to Cosmic Christ with Bishop Eugene Whitworth (iUniverse Press, 2000)
Initiation into the Grail Mysteries (Optional Cassette Tapes) with Bishop Timothy Storlie
(iUniverse Press, 2001)
Harmonic Intoning and Chanting: Instruction in Vocal Technique and Esoteric Principles
of Chakra Attunement, With Cassette Tapes (Home Temple Press, 1986, Revised 1999)
Mother Jennie's Garden, Biography of Keizer's Teacher (Home Temple Press, 1999)
The Eighth Reveals the Ninth: A New Hermetic Initiation Disclosure (Academy of Arts
and Humanities Monograph Series #1, 1974)
The Authentic Jesus: A Guide to Aramaic Idioms, Recent Research, and the Original
Message of Jesus Christ (St. Thomas Press, 1983)
The Wandering Bishops: Apostles of a New Spirituality (Home Temple Press, 2001)
Formerly The Wandering Bishops: Heralds of a New Christianity (St. Thomas Press, 1983;
Academy of Arts and Humanities Monograph Series #2, 1976)
Initiation: Ancient and Modern (St. Thomas Press, 1981)
"Ministers: The New Breed," Episcopalian (November, 1968)
"The Erotic Male: Men's Stake in the Women's Movement," The Men's Anthology (New
York, 1975)
"Christ and Women: A Refutation of the Anti-Feminist Heresy, " St. Thomas Journal
(Santa Cruz, 1978)

Articles Published in The Esoteric Revue (Santa Barbara) and St. Thomas Journal ,
1978-1984:
"Initiation;" "Intuition: The Voice of the Soul;" "Silence;" "Blavatsky's SECRET
DOCTRINE;" "Prolegomenon to an Interpretation of Swedenborg;" "Spiritual Groups
in the New Age: Cult or Ecclesia?" "A Theory of the Soul"
Monographs written as a Seminary Student 1965-69
Heterodox Judaism and the Sect of John the Baptist in the Background of John's Gospel
(1966)
Papyrological Studies in the Writings of Clement of Alexandria (1967)
Simplified Coptic Grammar With Comprehensive Texts and Glossaries (1969)
Sepher Ha-Razim and its Tradition: An Inquiry into the Interrelation of Jewish, Greco-
Egyptian, and Chaldaean Magico-Mystic Practice in the Roman-Hellenistic Period
(1973)

Selected Writings 1982-1998
Ultrafundamentalism: Assault on Democracy (1982)
The Gospel of Jesus Christ: The Simple Word of the Master Jesus (Translation and
Paraphrase of Extant Dominical Teachings in Light of the Original Aramaic Language)
(1984)
Keys of the Master Concordance and Explanation of Aramaic Terms and Concepts
Used by the Master Jesus (Home Temple Press, 1987, 1999)
The Mysteries of Jesus Christ : A Commentary on the New Gospel of Jesus Christ (1985)
Priesthood in the New Age (1986)
Prophecies Concerning the New Church (1986)
Curriculum for the Home Temple
Curriculum for the Temple of the Holy Grail
Other Articles, Monographs, and Writings since 1987 too numerous to list

CAMPAIGN ARTICLES:
[WRITTEN 1994 AS CANDIDATE FOR CALIFORNIA STATE
SUPERINTENDENT OF PUBLIC INSTRUCTION]
The Keizer Plan for California School Reform
"Real School Reform"
"C.T.A. Plan Merely Wish-List"
"High Discipline Schools"
"Politically Correct Schools?"

PROFESSIONAL:
1998-CURRENT
Founding Director, The Wisdom Seminars www.wisdomseminars.org
2000-2006
Teacher of Honors Integrated Sciences, Westmont High School, Campbell, CA
1998-2001
University of California, Santa Cruz, Extension Division Faculty

1998-2001
Consulting Academic Dean, Great Western University, San Francisco, CA

1996-1998
Founding Headmaster, Teacher, POPPER-KEIZER HONORS HIGH SCHOOL AND JUNIOR HIGH, Santa Cruz, CA.

1995-1996
Founding Headmaster, CORNERSTONE HIGH SCHOOL, Bellingham, WA

1977-1995
Co-Founder, Executive Director, Headmaster, Teacher, POPPER-KEIZER SCHOOL, Santa Cruz, CA (Mentally Gifted)

1973-1976
Dean of Humanities, ACADEMY OF ARTS AND HUMANITIES, Seaside, CA

1969-1973
Acting Assistant Professor of Humanities, Religious Studies, and Classics, UNIVERSITY OF CALIFORNIA AT SANTA CRUZ, and Teaching Associate 1973-1977

1963-1965
Teaching Assistant PORTLAND STATE UNIVERSITY
ACADEMIC CLASSES TAUGHT:
University of California at Santa Cruz (Religious Studies, Classics) and U.C. Extension:
Introduction to World Religions; History, Comparison, and Phenomenology of Religions:
Shamanism, Sainthood, and Mastert; New Testament Greek; Studies in the Old
Testament Literature; Apocrypha and Pseudepigrapha of the Old Testament
(Intertestamental Literature); Primitive Christianity and the Christ Myth; Christian
Origins and the Historical Jesus; Gnostic and New Testament Apocrypha; Western and
European Esoteric Tradition; Coptic Language and the Nag Hammadi Literature;
Studies in the Latin Alchemical Literature; Hellenistic Greek Religious Texts; The Western Mystery Tradition;
The Gnostic Jesus; The Ancient and Hermetic Sciences--Alchemy, Astrology, and Kabbalistic Magic
High-School and A.P. (College Level) Curriculums:
Algebra I; Algebra II; Plane Geometry (Emphasis on Euclidian Geometry and Proof);
Trigonometry; Pre-Calculus; U.S. History; Western Civilization; English Literature and
Composition; World Religions; European History, French
Revolution to the Present; Twentieth-Century History; Shakespeare Plays: Tempest,
Hamlet, Othello, Twelfth Night, Macbeth, Romeo and Juliet; American Literature; Latin
I-II; Greek I; Classical Studies; General Sciences; Physical Sciences; Earth Sciences; Physics;
Chemistry; Biology; A.P. Physics, A.P. Latin; Honors English Literature; Introduction to Internet Research

OTHER ORGANIZATIONS INITIATED AND FOUNDED:
1975-1984
Conductor, Music Director, SANTA CRUZ CHAMBER ORCHESTRA and NEW HASTINGS SYMPHONIC BAND

1975
Founding Board, LEAGUE OF SANTA CRUZ THEATERS

1974-1976
Founding President, STAIRCASE THEATER PERFORMING ARTS FOUNDATION

1974-1976
Founding President, CENTRAL COAST EDUCATIONAL CONSORTIUM

1974-1975
Founding Chairman, M.A. Program in Marriage, Family, and Child Counseling (AAH)

ADMINISTRATIVE IN OTHER ORGANIZATIONS:
1979-1980
Board of Directors, CABRILLO MUSIC FESTIVAL

1975-1976
Board of Directors, Local #346, AMERICAN FEDERATION OF MUSICIANS

1975-1976
Board of Directors, Personnel Manager, SANTA CRUZ COUNTY SYMPHONY ASSOCIATION

1972-1973
Served in Place of Chairman, Religious Studies Committee, UNIVERSITY OF CALIFORNIA AT SANTA CRUZ

MEMBERSHIPS AND FRATERNAL ORDERS:
Presiding Bishop, International Synod of Home Temple Bishops
Master Mason, F.&A.M. and Venerable Master, Grande Loge Mixte de France (Paris)
Master Elus Cohen and S.I. IV, +OMCC+ (France)
Bishop and Vicarius Salomonis for the Pan-Sophic Rites of Freemasonry, +SG+ (London)
Knight Commander for United States, +OMR+ Chivalric (London)
Regionary Head of A:.R:.A:. (Rosicrucian), United States
And Others
MUSICAL ACTIVITIES:
CLASSICAL AND ORCHESTRAL:
Trumpeter with the Portland Symphony Orchestra (1960-61). Conductor and Music
Director of the NEW HASTINGS SYMPHONIC BAND for seven consecutive summer
seasons (1975-1981). Conductor and Music Director of the SANTA CRUZ CHAMBER
ORCHESTRA (1979-1986) for regular winter concert season; recorded sound-track to
the new Shire Films educational version of Peter and the Wolf, which won honors at the
Cannes Children's Film Festival and was featured in the CBS Children's Film Festival
three years running (1987-1989).

Conductor, Santa Cruz Chamber Orchestra (1979-1987)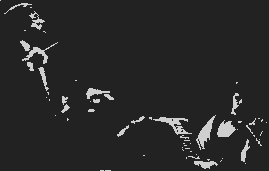 JAZZ: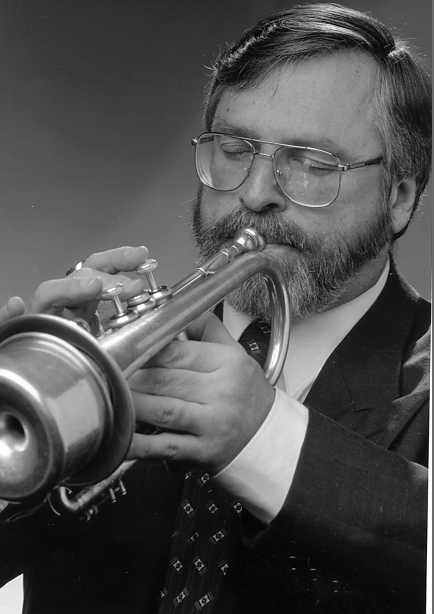 Played jazz professionally in Portland, Oregon, during the early 1960's. He established
the jazz program at UCSC in 1970 while a faculty member in Religious Studies. He has
performed with the PLUM FOREST traditional jazz band, JAKE STOCK AND THE ABALONE
STOMPERS, BATHTUB GIN DIXIELAND BAND (Bellingham, WA), singer Marcia K's STATE
STREET JAZZ BAND (Las Vegas, NV), and at many festivals including the original Sacramento
Jubilees. During the 1980's he performed all summer for the America's Cup Races in Newport,
Rhode Island, with JACK LONDON's JAZZ BAND, then co-led the CALIFORNIA RHYTHM KINGS
with trombonist Ed Zimbrick. Recently performed with Ed Zimbrick's all-star TENTH AVENUE
JAZZ BAND all over the world. Cornetist with three different weekly house bands at Savanna Jazz in San Carlos, CA. Cornetist with Toot Sweet and Silicon Gulch trad jazz bands. Keizer has concertized with such greats as Sonny Chris, Jimmy Pepper, Monk Mongomery, and done duo cornet or trumpet performances with such players as
Bobby Hackett, Chet Baker, and Jackie Coon. Appeared as all-star guest artist at 1998
Edinburgh Jazz Festival in Scotland. Recordings: The Electric Cornet of Lewis Keizer (1998); Bathtub Gin Party Band Favorites (1996); Marcia K's State Street Band (1995); and Tenth Avenue Jazz Band recordings 1998-2001.
DIRECTOR OF HOMEOPATHY SCHOOL, DEATH DOULA, AND VITALISTIC HEALING DR. WILLA KEIZER
Bishop Willa Keizer studied Silat for ten years in Indonesia with the Spiritual Master Bapak Subur Rahardja and was chosen to become a Lineage Holder of the ancient Chinese Shao Lin temple. She is a certified teacher and practitioner of both classical homeopathy and hypnotherapy and, like her husband, has been initiated into many high-grade Eastern and Western spiritual schools. Willa is a practicing Classical Homeopath, Board Member of the Council on Homeopathic Certification, and Director of the Caduceus Institute of Classical Homeopathy, which trains homeopaths for certification through distance-learning. She is also a practitioner of Vedic Astrology and is developing protocols for medical applications. She directs the doctoral program in Vitalistic Healing through the new vitalism.us web site. Willa created the seminary curriculum called Mind-Body Temple.
Consecrated by Bishop Lewis Keizer in 1997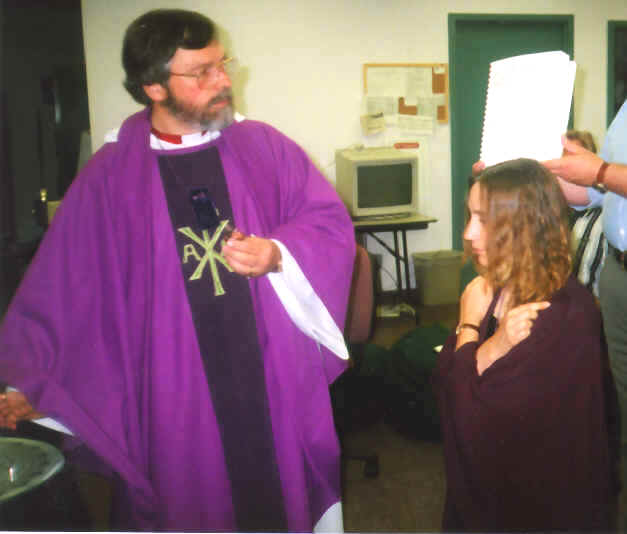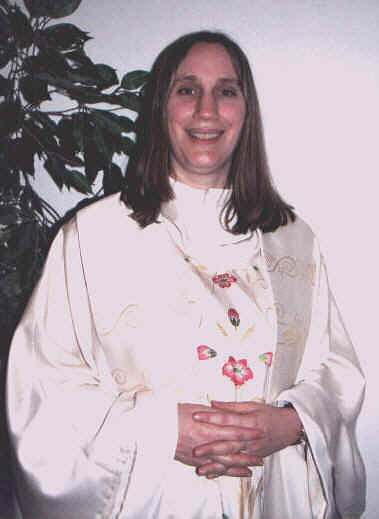 Spiritual care counselor/chaplain, specializing in hospice and palliative care
Education
Doctorate of Divinity| Feb. 1. 2009 | Home Temple School of Sacred Studies- Santa Cruz, CA
· Pastoral Counseling
· Christian, Jewish, Hindu, Muslim, and Buddhist liturgies
· Studies on cross cultural perspectives of death and dying
Doctor of Vitalistic healing | June 4, 2006 | Home temple School of Sacred Studies – Santa Cruz, CA
· Hypnotherapy and guided visualization
· Meditation, mantra, and other spiritual healing modalities
Ordinations and Certifications
1997 Consecrated into the Sacred Order of the Episcopate of the Home Temple
1996 Ordained into the Priesthood of the Apostolic Church of the Home Temple
1994 Certified as Clinical Hypnotherapist by the American Council of Hypnotist Examiners
1993 Certified in Classical Homeopathy by the Council for Homeopathic Certification
Work
Founder and Director, Caduceus Institute of classical Homeopathy | 1997-present
· Teaching students and caring for patients in our low cost homeopathic community clinic
Volunteer Chaplain, Central Coast VNA and Hospice | 2008-2010
· Spiritual counseling, guided visualization, and music therapy with harp and voice for hospice patients, in - service relaxation and meditation sessions for VNA staff