Willa's Missions to Pemako
Second Mission December 30 - February 22, 2011
First Mission December 9, 2009 - January 29, 2010
A BRIEF REPORT ON WILLA'S FIRST MISSION

WHAT AND WHERE IS PEMAKO?
Largely untouched by the workings of the modern world, Pema-Kod (Pemakö) is a rare, pristine, and little-known sacred land bordering India, Bhutan, and Tibet/China. Getting there involves a challenging week of travel, from plane, to boat, to jeep, and finally trekking for two days on foot. For this reason, little has been done to address the extreme material poverty of the region by Western standards. Few of its many small villages have schools or electricity, and virtually none have medical care.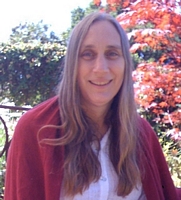 WILLA'S FIRST MISSION IN 2009-10
She flew to India December 9, 2009, and returned January 29, 2010. After a boat trip and three days driving North over washed-out roads in an overland jeep, she walked for fourteen hours up the mountains guided by Tulku Orgyen Phuntsok to the Deden Tashi Choling Temple. Her homeopathic and medical supplies were carried in for her. She stayed about four weeks at the retreat center, dividing her schedule between serving the medical needs of people with free homeopathic clinics and doing personal retreat and pilgrimage.
Willa took a SPOT satellite transmitter with her to report her position since she was out of communication with the world. Here is a Google map showing her location in Pema-Kod (the green arrow). She trekked in from Duding ("Tuting," left side by the river):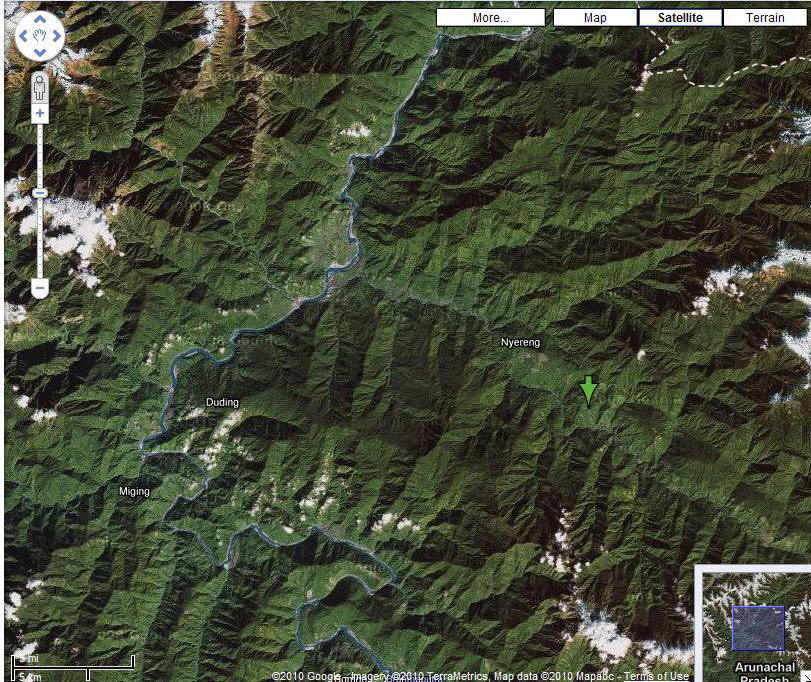 The Boat trip. Note the SPOT transmitter Willa placed on the coachroof.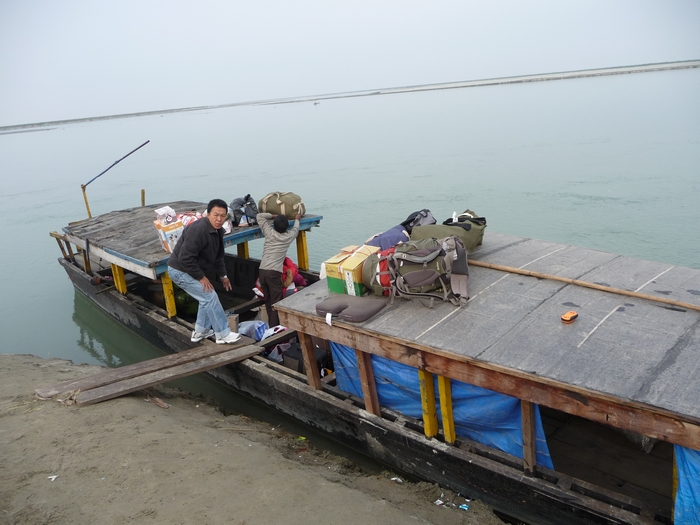 Pictured near the beginning of the trip are Tulku Orgyen Phuntson (center) with Willa and other Western retreatants.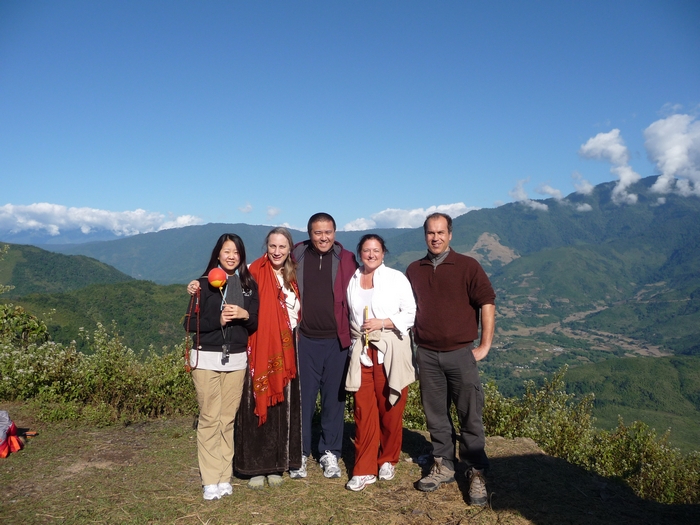 The challenging uphill trek from Duding ("Tuting") to Tulku's village in Pema-Kod. Some places were so steep it was more like mountain climbing!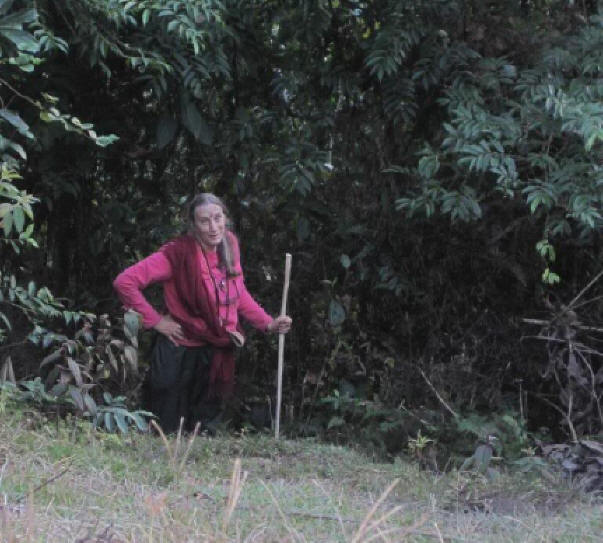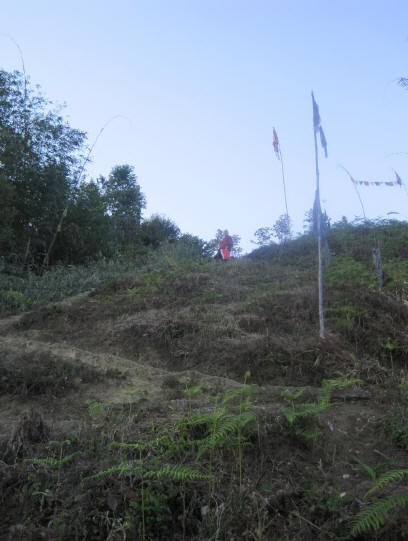 To reach the retreat land, they crossed suspension bridges made of bamboo and wire.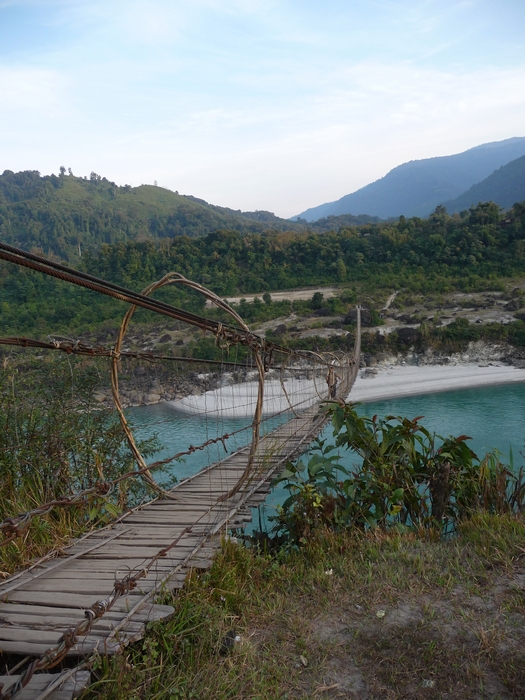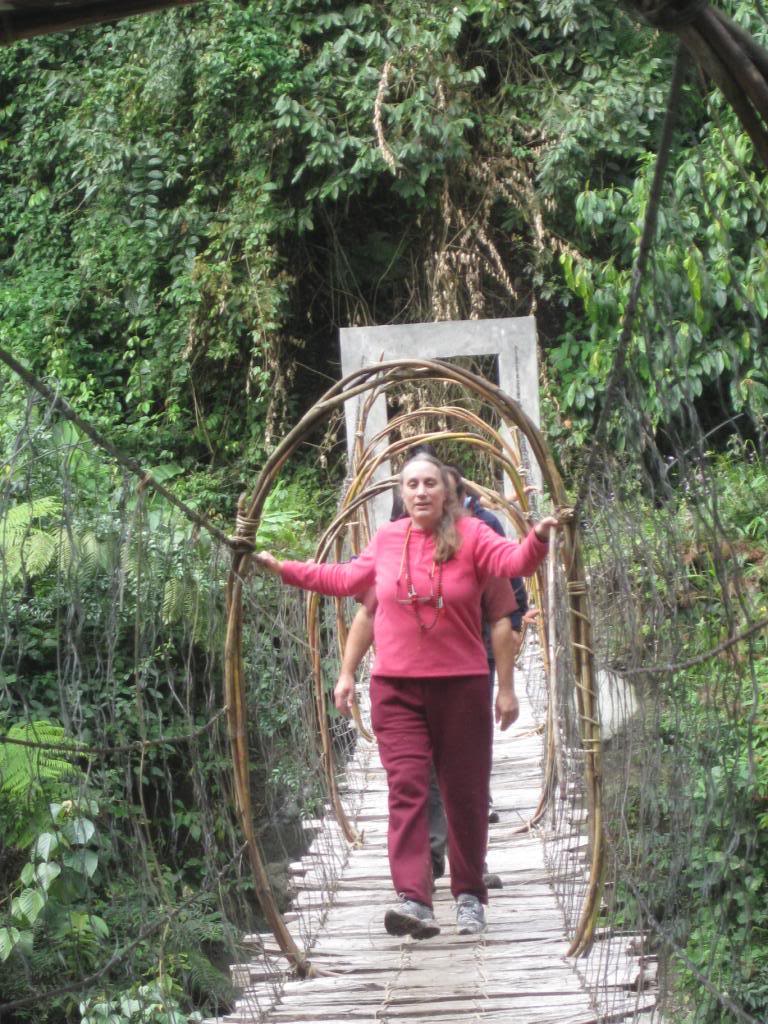 The tent erected for Willa's daily homeopathic clinic with the villagers.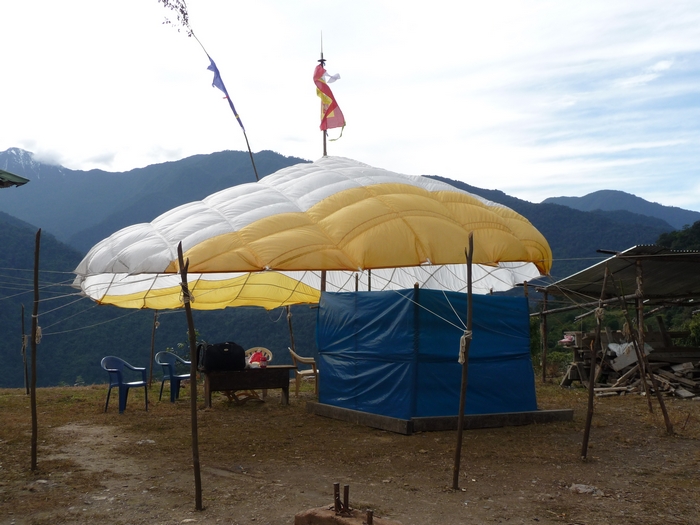 Over $1000 of vitamin supplements were donated by Way of Life in Santa Cruz. They proved to be invaluable. Financial donations were also made by Home Temple clergy as well as Caduceus Institute and Vitalistic Healing students. As a result, Willa was able to purchase high-quality homeopathic remedies from a pharmacy in India that were delivered overland so that they wouldn't be subject to airport x-rays that can antidote them.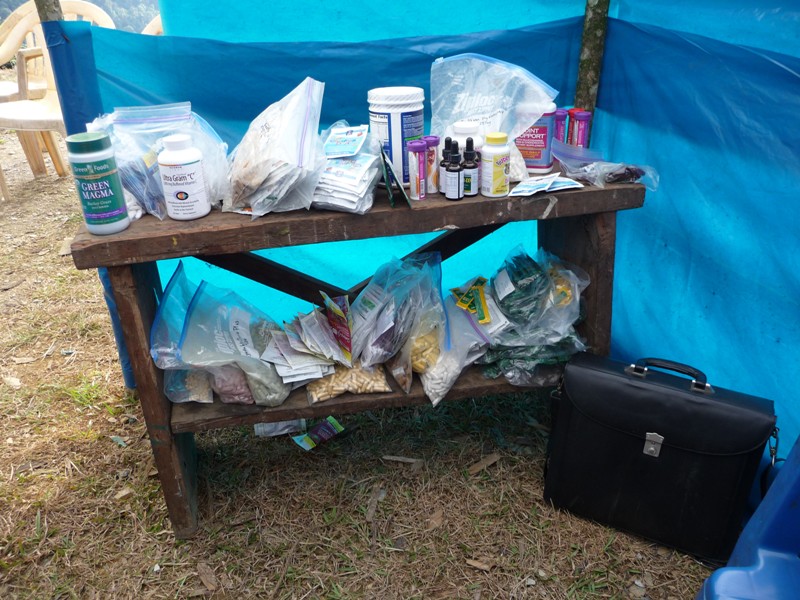 Willa at work in the clinic. The people had absolutely no regular medical or health care access.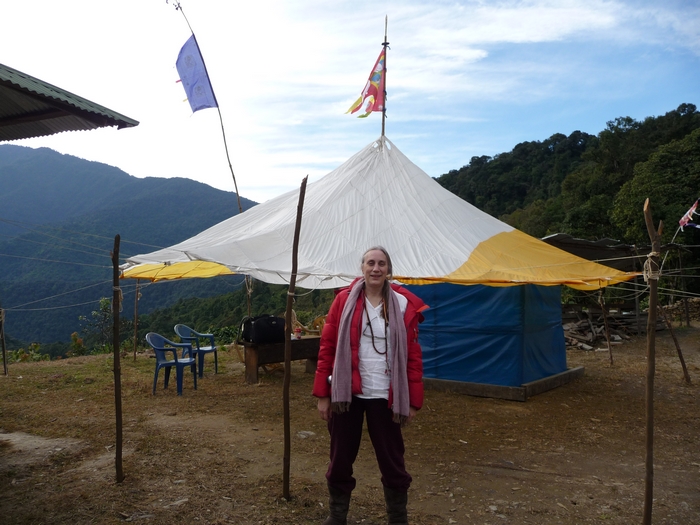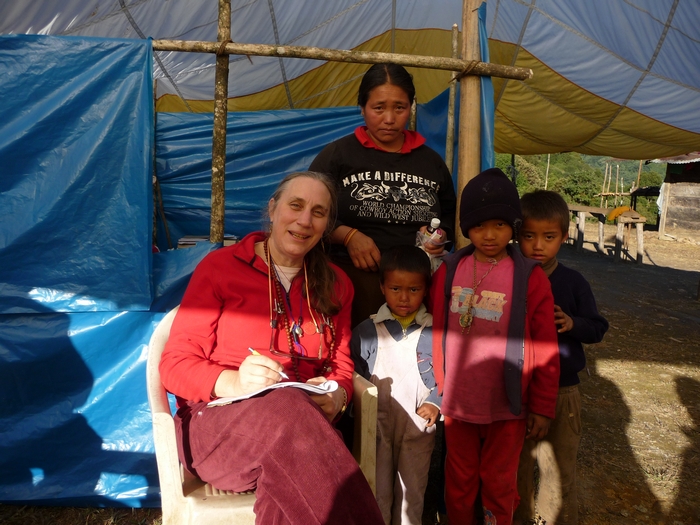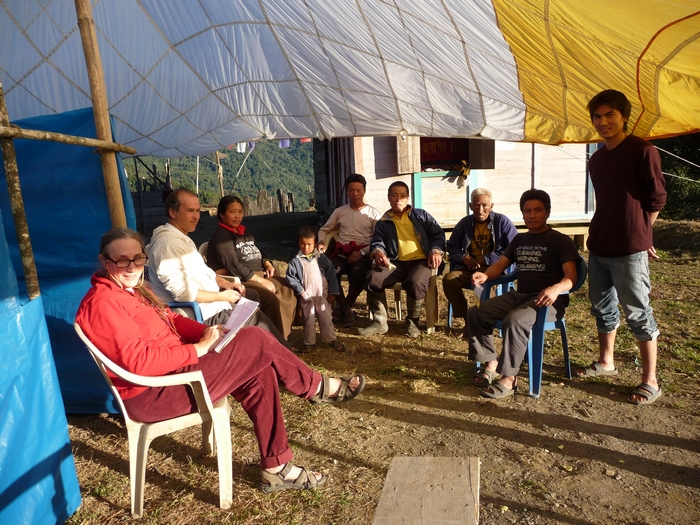 Willa's hermitage cabin for sleeping and Tibetan Buddhist practices. Notice lack of insulation and spaces between wall planks. The temperature hovered above freezing at night. She had to sleep in thermal underwear, sox, and gloves. Blankets, private practice texts, and Chod drum are the only furnishings.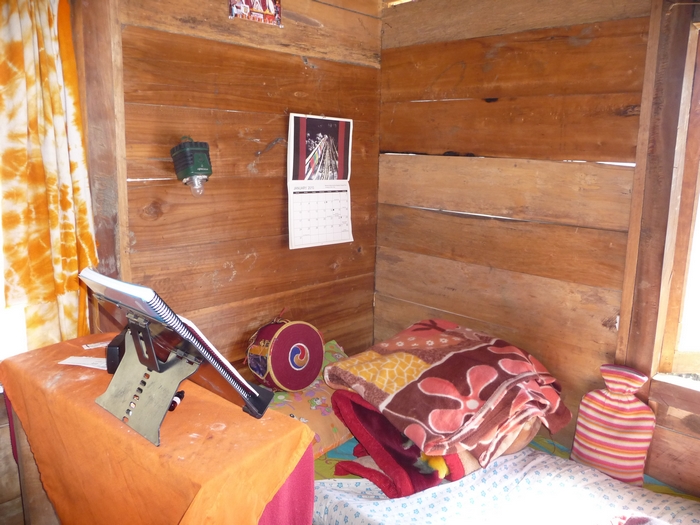 Group practices were led by Tulku. At the upper right of the shrine in the photograph below is a picture of H.H. Dudjom Rinpoche, head of the Nyingma lineage, who established a monastery in Padmasambhava's Lotus Land (Pema-Kod). He entrusted many sacred items to Tulku's previous incarnation to be enshrined in Pema-Kod.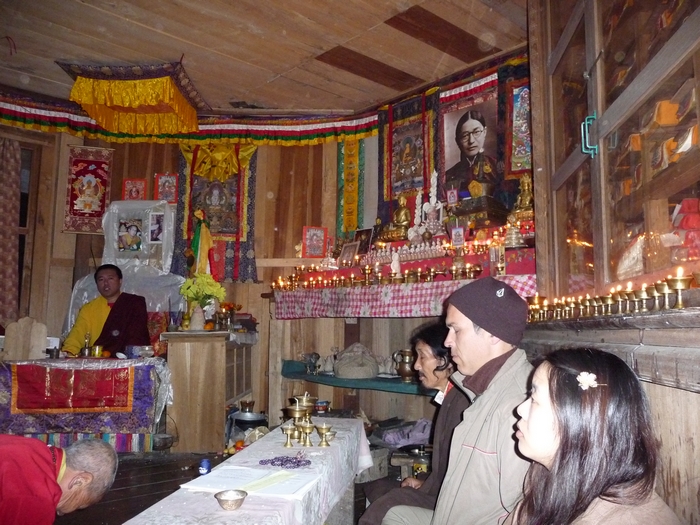 Here is a treasure from the retreat land in Pema-Kod.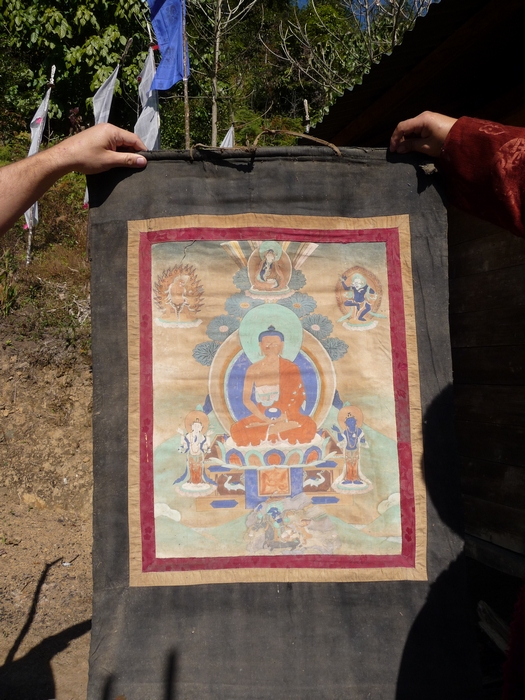 Willa and Home Temple are accepting donations to raise $10,000 so that Tulku can build a Dorje Drolo Stupa in Pema-Kod. Ground-breaking for the Stupa is scheduled for January 14, 2011. Contact Willa HERE if you wish to donate.